* Please note that the sale may end without notice.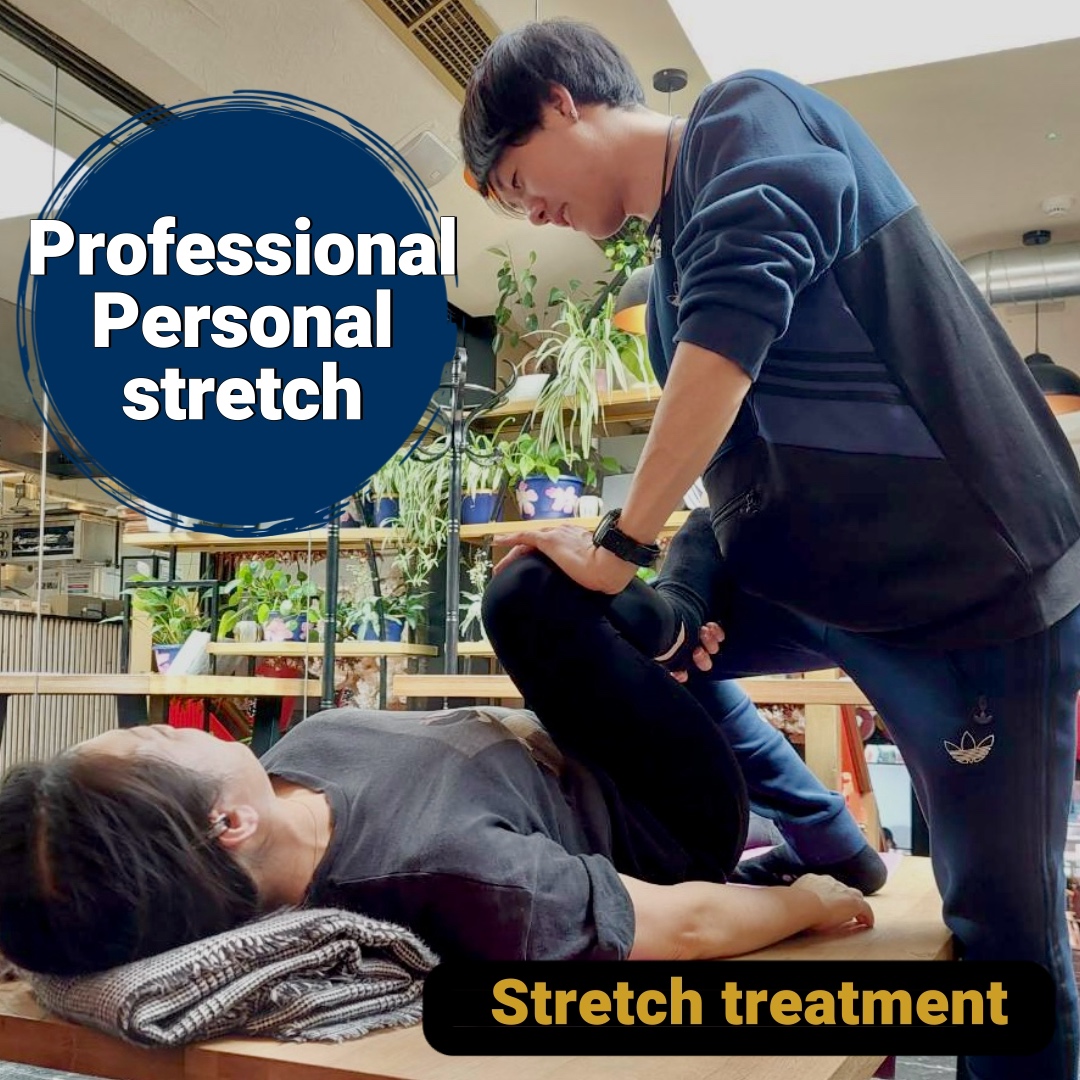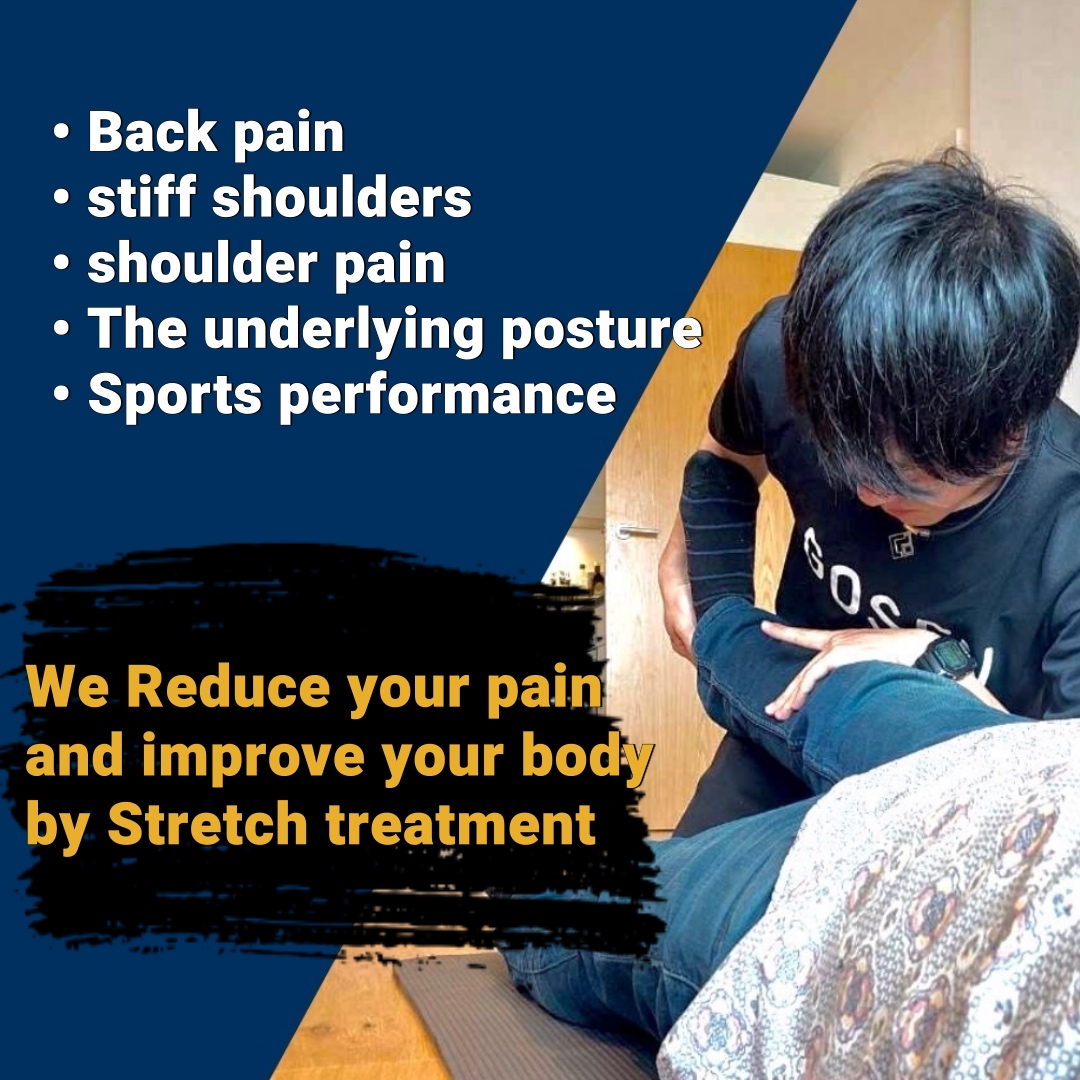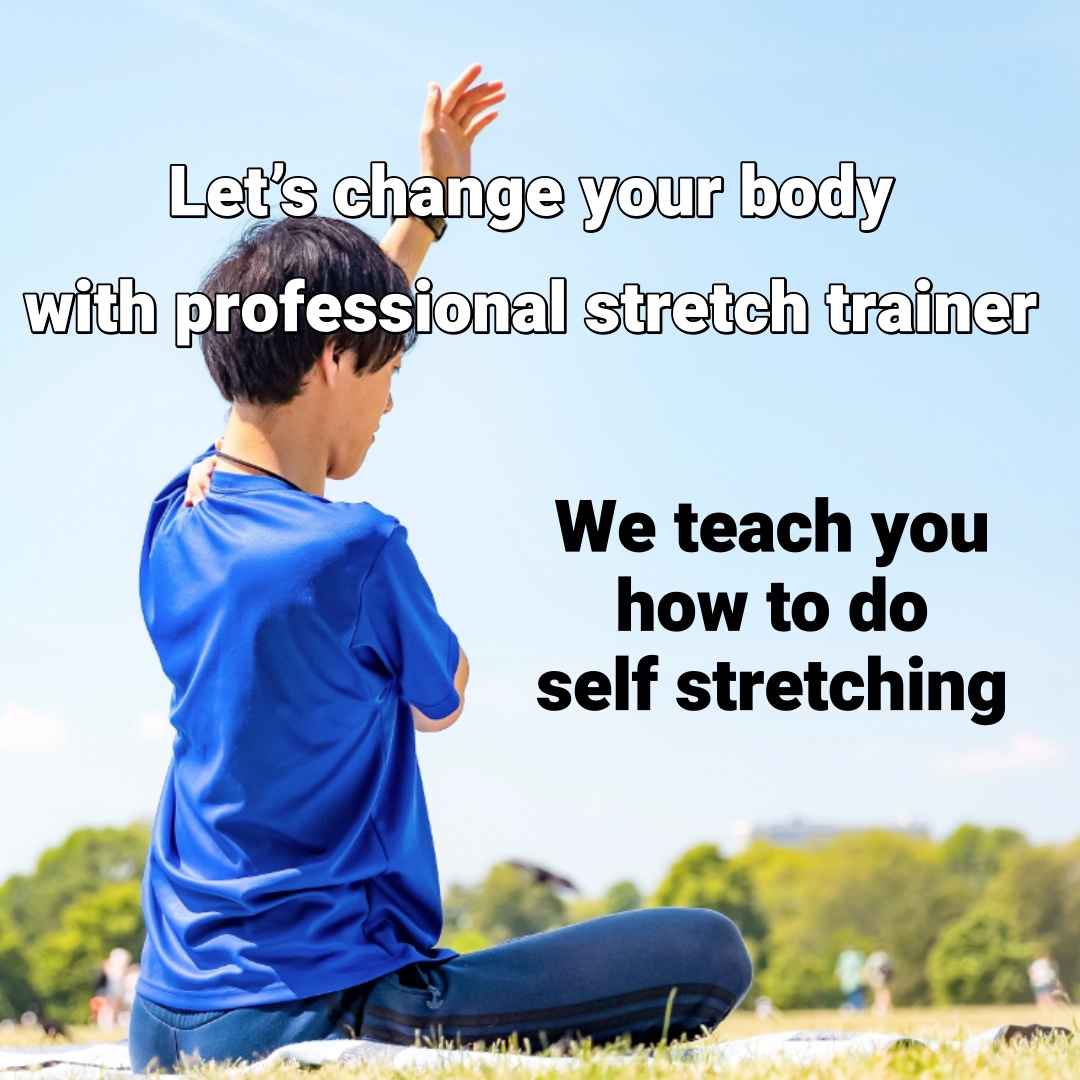 18686FD3-C123-4295-BAA8-0A417D44D4F7
B8EAD094-AA5E-4B0F-B74E-C04FA2458839
C8DA5FCA-6BB3-47F1-9F62-247C7D327789
---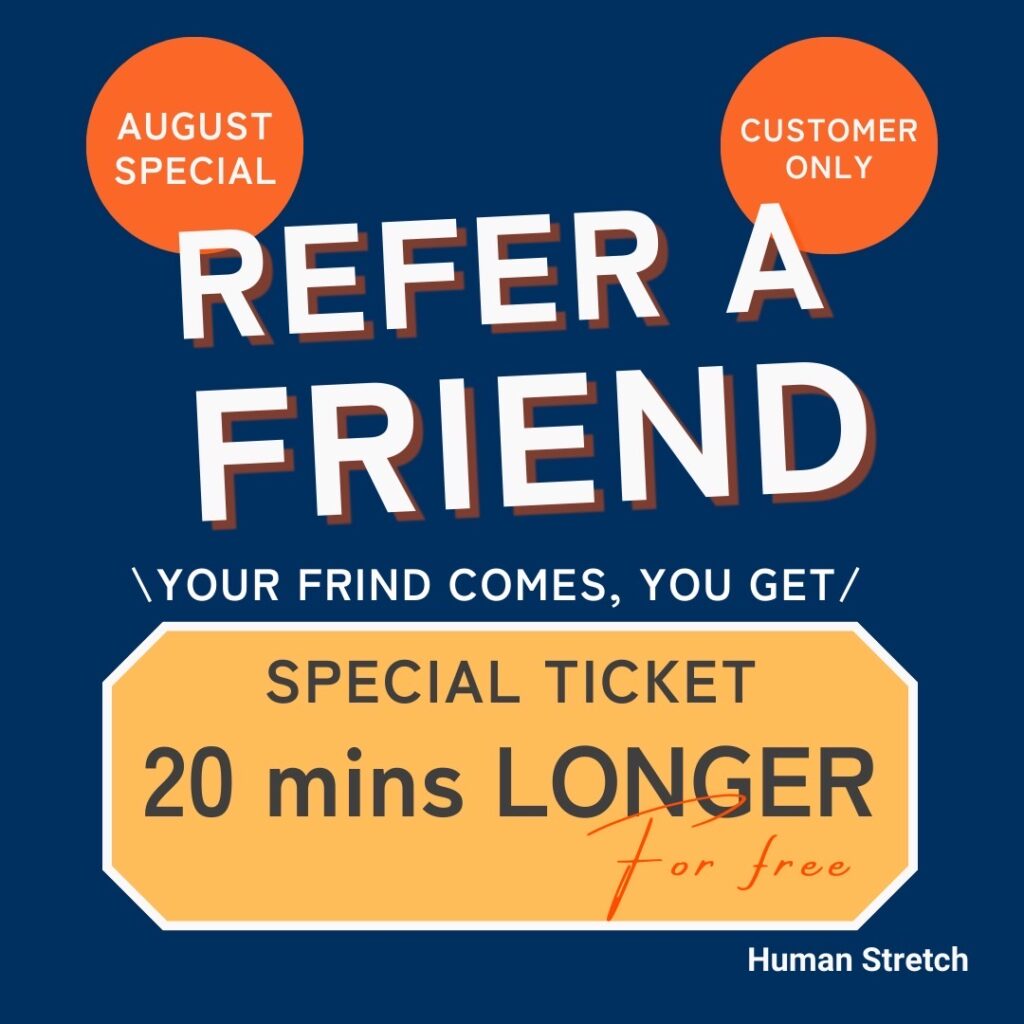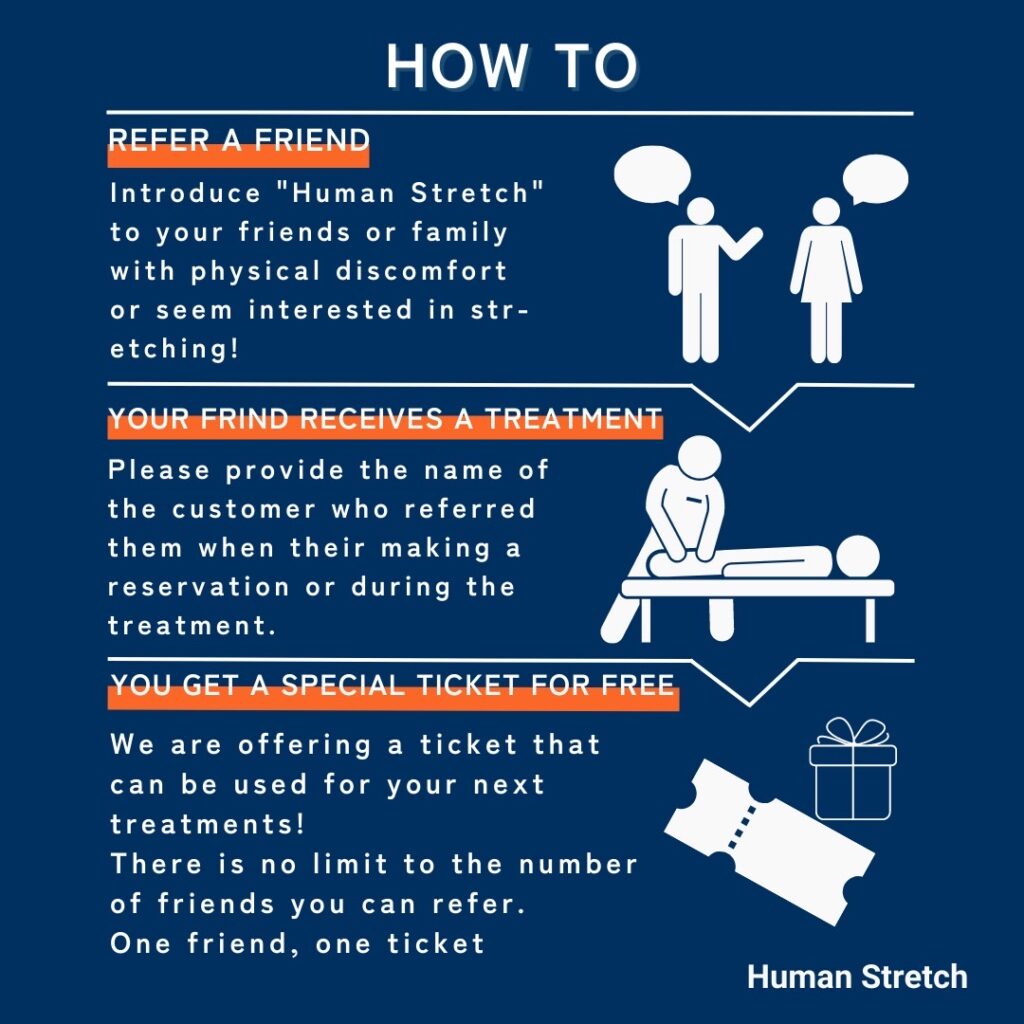 【details】
Duration : August 1st ~ August 31st
Special offer : 20mins free ticket
* There is no limit to the number of referrals.
---

---

* Please note that the sale may end without notice.
---
40s  Male   from Japan🇯🇵
I had a left shoulder that was in so much pain that I couldn't raise my arm. It was getting so bad that it was interfering with my work, so I asked for a improvement, and after the treatment it was so easy that I could raise my arm. I was able to realise how stiff my body was and learn the importance of stretching. I enjoy doing the self-stretching I was taught because I can feel my body getting softer every day! I will continue to ask for help regularly.


20s  Female   from Japan 🇯🇵
I requested the treatment because I had problems with my sway back, hunchback and stiff shoulder blades. I was glad to know that the effects of the treatment were not only felt but also quantified because he measured the numbers before and after the treatment. He also taught me simple training methods, which made me think that I should stretch on my own every day. I am thinking of asking her to help me on an ongoing basis.